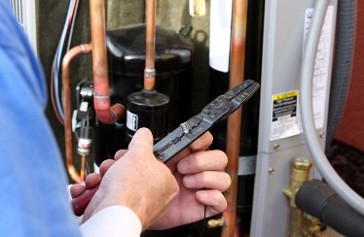 At our company based in Alexandria, Virginia, we perform AC repair because we believe in making things easy on people. No matter the season, we are here to perform AC maintenance to keep your home comfortable. We do offer a 1-year parts and labor warranty. Most of our equipment comes with a 10-year limited parts warranty. When your AC unit is busted or troublesome, call us, and we will discuss your problem and its solutions.
We will make time to speak with you over the phone at no charge or, if you prefer, we will come out to evaluate your air conditioning service situation. The charge for an in-person evaluation is $79 for the first half hour and $25 every 15 minutes after that. Installation time is generally complete within two days. If you call before 12 p.m., we offer same-day service.
Contact us Alexandria, Virginia, 703-862-3409.