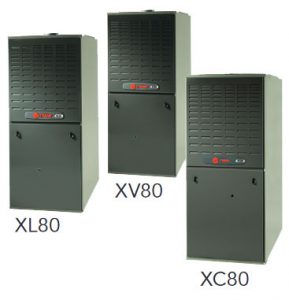 XC80 Variable-Speed Furnace with ComfortLink™ II Communicating Technology
Communicating technology constantly monitors system status and optimizes performance, while two-stage heating increases comfort and efficiency. A variable-speed motor reduces operating noise and distributes comfort more evenly, while Comfort-R keeps humidity levels ideal.
XV80 Variable-Speed with Comfort-R™
Two-stage heating creates more comfort while using less energy. Comfort-R regulates humidity levels, while a variable-speed motor means quieter startups and shutdowns, and gentle warmth throughout your home.
XL80 Two-Stage Furnace
A four-speed blower motor delivers consistent, even comfort, while two-stage heating optimizes your fuel use for greater efficiency.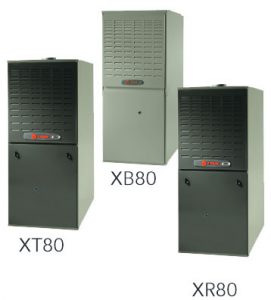 XT80 Single-Stage Furnace
A high-efficiency motor moves heat with minimal energy so you can be as energy-smart as you are comfortable.
XR80 Single-Stage Furnace
A four-speed blower motor and heavy, insulated cabinet help you stay comfortable and energy efficient year after year.
XB80 Single-Stage Furnace
Delivers the hardworking, reliable comfort you expect from a Trane, even during the coldest winters.