More stages mean more comfort and efficiency.
Staging refers to a heat pump's ability to run at less than its maximum capacity in order to increase comfort levels and boost efficiency. For example, two-stage systems offer better comfort and higher efficiency (SEER ratings) than single-stage systems, while Trane's TruComfort™ variable speed system, with 500-750 stages, offers maximum comfort with the highest efficiency.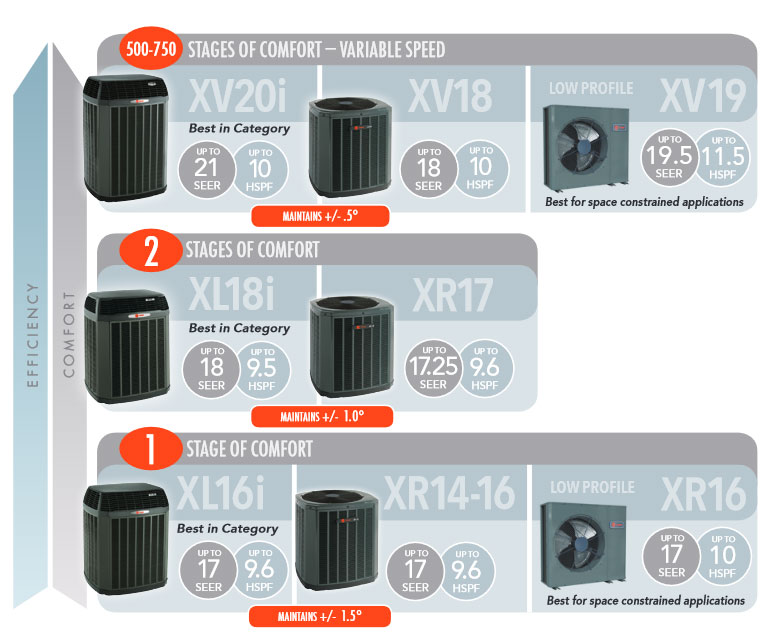 Air Handler
There's a revolution in air movement for every home.
The extraordinary Trane Hyperion™ air handler represents a substantial advance in air handling technology. Using 14 industry-exclusive patents, the Hyperion offers significant advantages over other air handlers, advantages like refrigerator-styled insulation made without exposed fibrous material, which virtually eliminates sweating and condensation as well as helping create a safer environment for your home.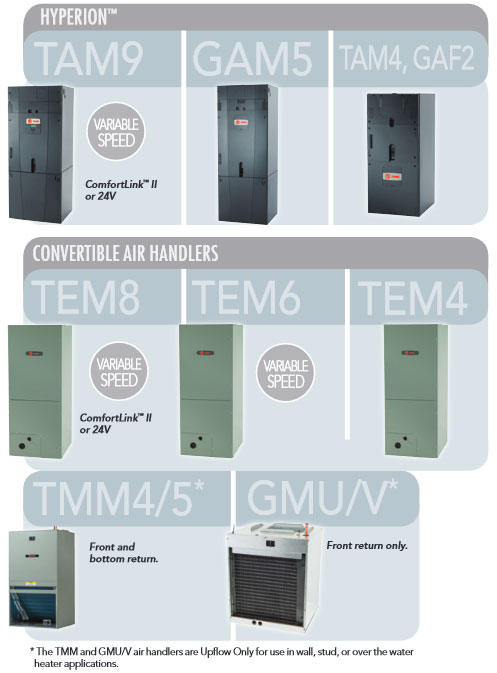 Choosing the right fit.
Every component of our air handlers, from the smallest screw to the revolutionary unique Hyperion cabinet, has been carefully designed to deliver Trane's legendary reliability, innovation and efficiency with your complete comfort in mind. With two Trane air handler platforms from which to choose, there is sure to be one that will meet the needs of your household.